Make your business really stand out with custom products from A to Z.
Contact
➤ LOCATION
100 Maple St.
Box 1204
Hollister, Ca
95023
☎ CONTACT
AutoDealerSupplies@yahoo.com
(831) 207-1699 or (831) 537-3275
"YOUR SUCCESS IS OUR BUSINESS"
Custom Banners, Signs, Decals & MORE.
Deal Jackets

Swoopers Flags

Windshield Decals Stickers

Antenna and Window Flags

Custom Windshield ROS Decals

Black Nitrile Gloves (Powder Free)

Detail Products
Custom Banners

Pennants and Streamer's

Custom Pole Drapes Vinyl

Custom License Plate Frames/ Display Plates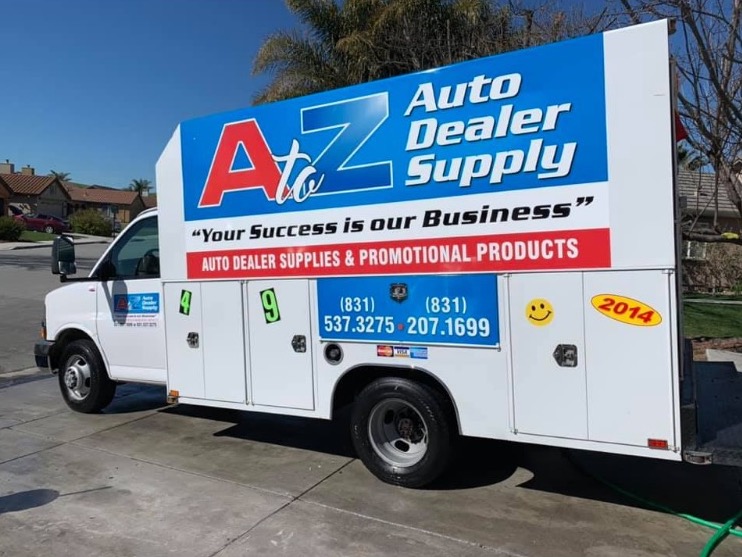 Anything that will help promote your business or next special event.
Such as banners for buildings, "A" frame sidewalk signs and vinyl decals or door magnets for vehicles.
Let's Chat.
Use the form below to contact us regarding your special necessities. Please be as detailed as possible. Include your industry along with any specific requests. To help us best service your enquiry, we recommend that you first describe the issue you're having before telling us what you want to achieve. You may also email or call us.